THE BOOK OF 10,000 THINGS
My work lies at the intersections of visual art and digital technology. My formal training was in printmaking and for the last forty years I have continued to combine traditional print mediums and digital media. 
"The Book of 10,000 Things" is a digital artist's book made using digital models from old projects that are combined with forms produced with newer generations of imaging softwares. The digital book is a series of 4K  video animations. The files are also used to print a series of large scale archival pigment prints.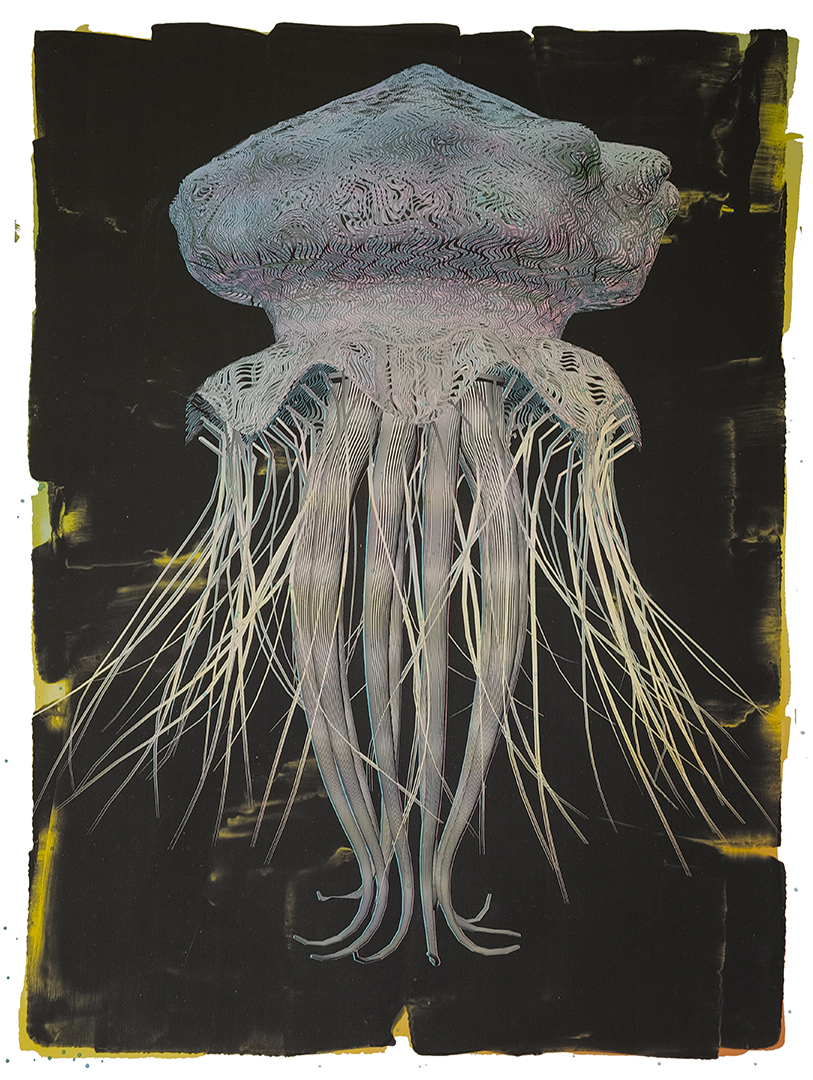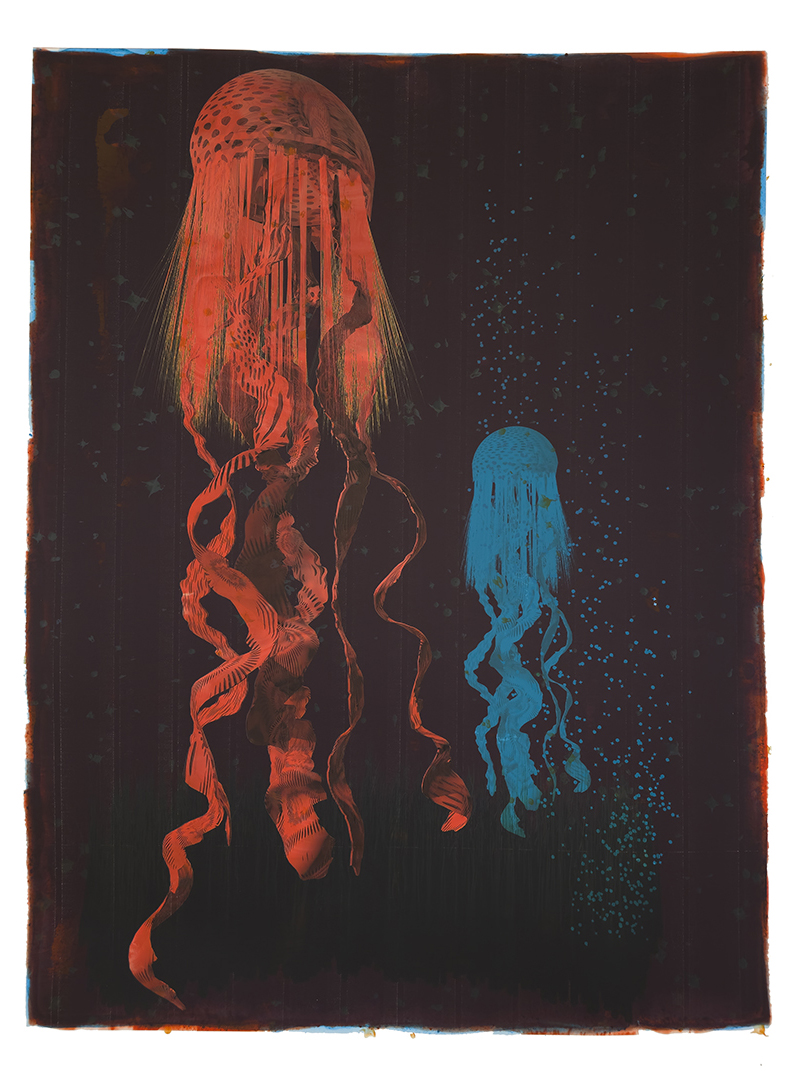 My initial interest in printmaking was the magic of making images through mechanical means and the ability to produce multiple images. The possibilities of combining mediums and incorporating photo techniques has always been an interest. Today my etching and lithography presses have been replaced by a large format digital archival pigment printer
"Neural Nets" is a series of large scale archival pigment prints using artificial intelligence and simulation technology used in game development programs. The prints are produced by overprinting multiple layers of information to build the image
DELUGE STUDIES
Leonardo da Vinci's deluge drawings and water studies are the inspiration for this "Deluge" series.
Southwest Florida is an ecosystem existing in the balance of land and water. The Gulf of Mexico, the Everglades, and Florida backwaters combine with tropical rains and storms to produce a constantly changing hydrologic cycle. This is the pulse of the region.
Each image begins as a simulation of water and atmosphere using game design software to produce a virtual storm. High definition images are rendered from the simulation and printed using archival pigmented inks on cotton paper. The print is drawn and painted on with watercolor using techniques developed for engraving copper and wood printing plates.
Additional information and images:  www.garyday.art